Join oTHER professional footballers, meeting across the world
Since our inception in 2015 I've witnessed God use BIG in ways that I never imagined possible. I've seen players rekindle their fire for God, I've seen growth in the lives of men who had given up on faith and ultimately I've seen the foundations of a intimate community of Christian Players take root.
Ballers In God has changed my life, to know that I have a group of brothers around me that are willing to support me and go through life's up and down with me has been a game changer.
I'm truly excited to see how God impacts the world of football through us. JOHN BOSTOCK
BALLERS IN GOD LEADER
The BIG PRO TEAM
Meet the Players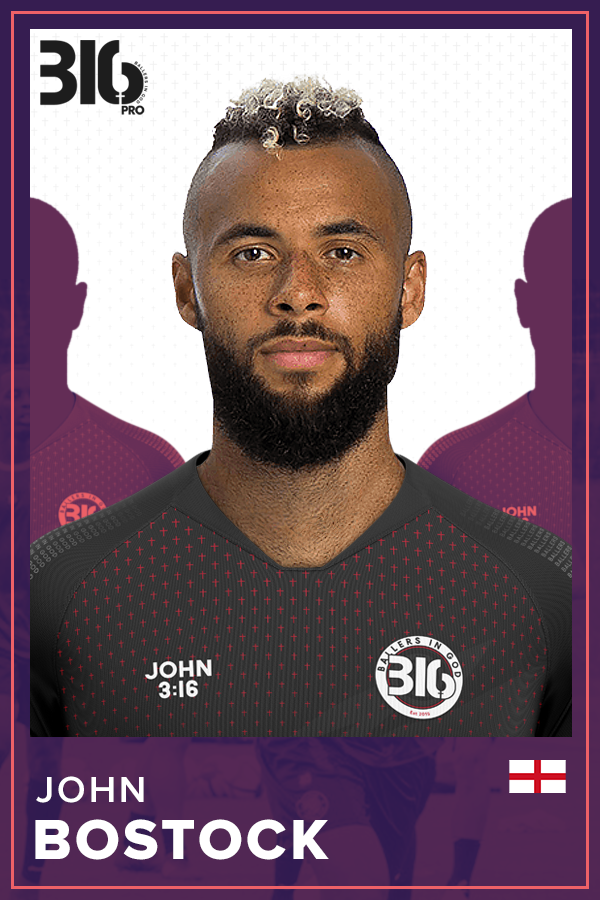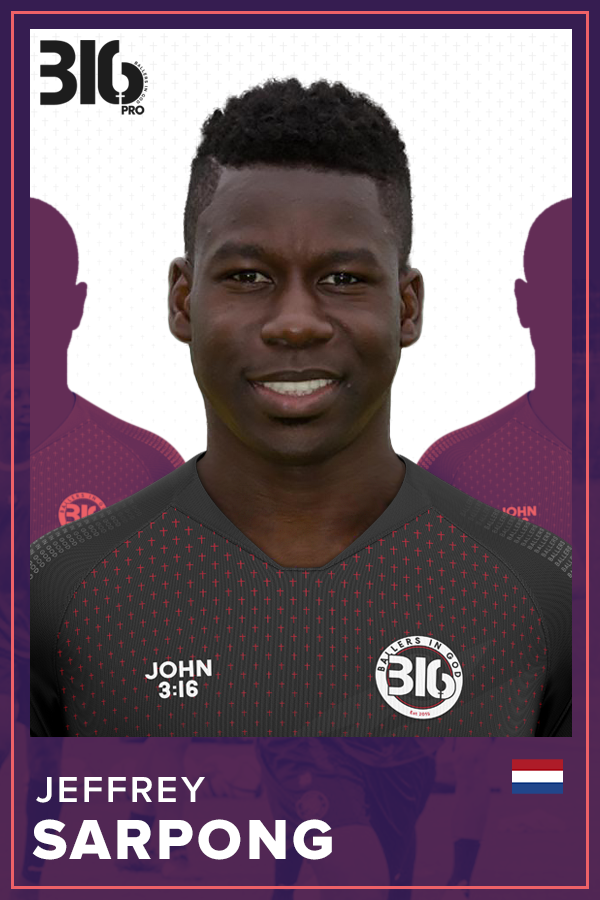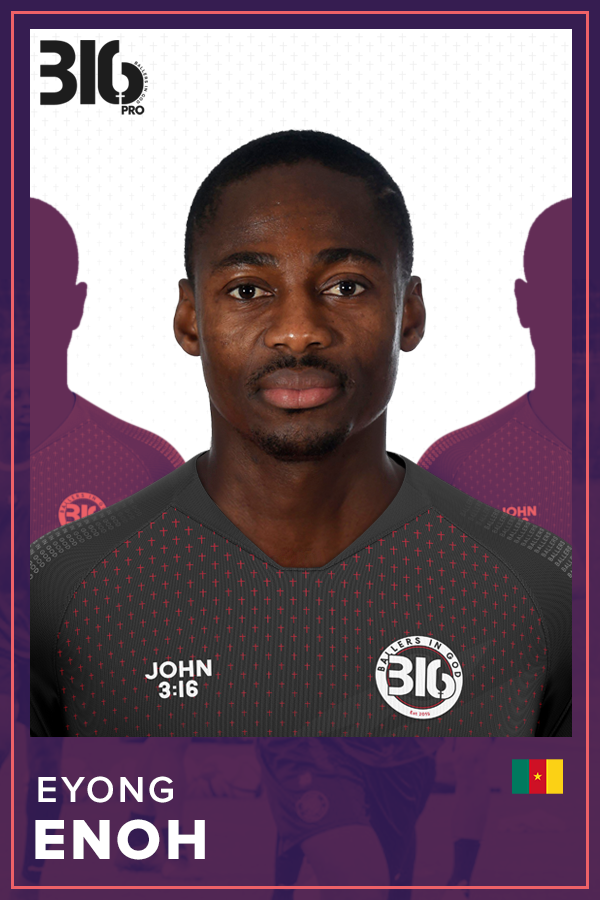 WHAT IS BIG PRO & HOW DOES IT WORK?
---
BIGPro exists to create an environment where players can grow in their faith and provide inspiration to pursue Gods will for their lives. Our goal is to have a Baller In God in every Football team around the world. We realise that as players we have a huge opportunity to impact people with our platforms and reach others with the Good News of Jesus Christ.
What makes the BIGPro platform unique is that we are movement lead for and by the players.
Everyone has opinions on what the life of a footballer is like but it's only those living it that know the challenges we face. That's the reason we are totally committed to helping you get grounded in your faith and helping you become the person and player God has called you to be.
No matter where you are at in your faith, YOU ARE WELCOME.
---
We have 3 weekly online BIGPro meetings in 3 different languages. English, French and Dutch. These meetings are the central part of Ballers In God. Its here that conversations are had, support is available and relationships are formed.
We also have weekly online prayer meetings. Where players pray for one and other and receive encouragement.
Our end of season annual Retreat allows players to meet up for a powerful time of bonding, relaxation, fun and encouragement. Its here that players get recharged mentally and spiritually to go back to their clubs and families inspired.
The BIG PRO TEAM
Meet the Players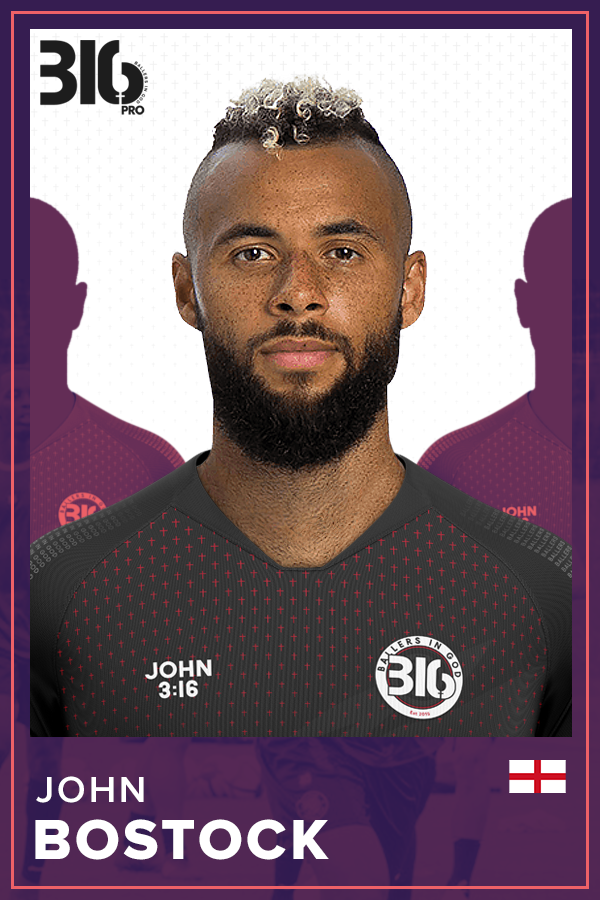 "BIGPro has been life changing for me"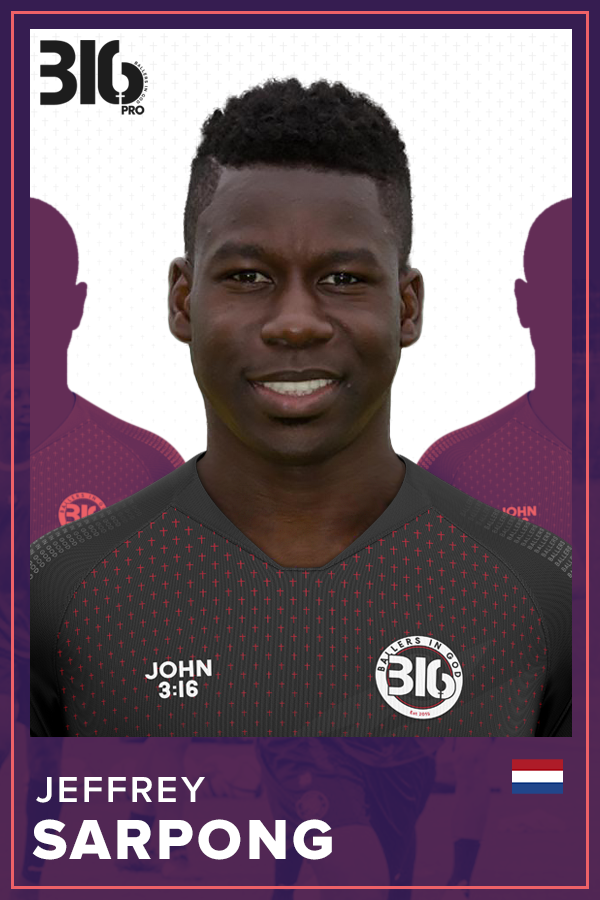 "You are more than just a player and this is more than just a group. We are a family"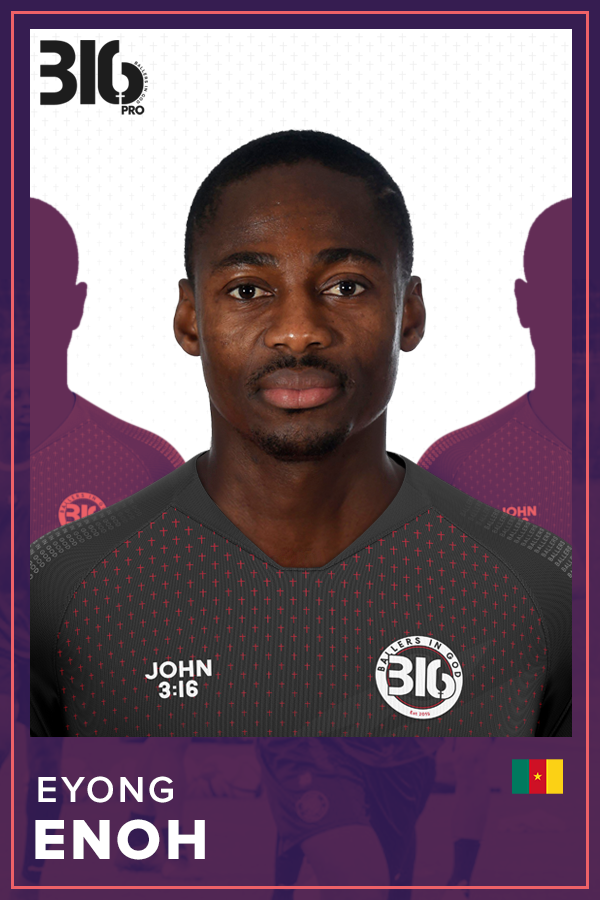 "It's amazing to see how many players are being impacted through BIGPro"
SUBMIT THE FORM BELOW TO JOIN
BIGPro
,

THE MOVEMENT FOR CHRISTIAN FOOTBALLERS